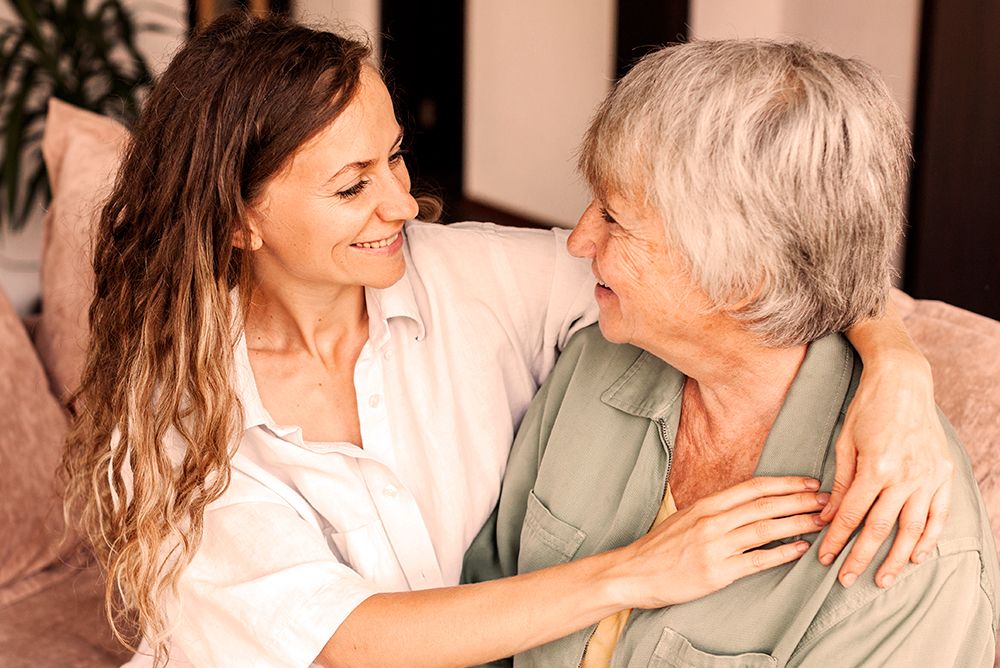 We're pleased to share that DXC Technology has been recognized as one of the Best Places to Work for Working Daughters. This prestigious award acknowledges top employers leading the way in empowering employees who balance caregiving responsibilities with their careers. The Working Daughters award initiative evaluates companies based on how their policies, benefits, and culture support working caregivers. Out of over 700 applications, only 10 companies are selected yearly for their progressive caregiver support strategies.
According to Working Daughters, earning a spot on the list demonstrates a true commitment to creating an inclusive workplace where the estimated 43.5 million Americans juggling unpaid eldercare duties can thrive. As the population ages, caregiving will continue affecting the majority of today's diverse workforces.
Working Daughters cites the following reason for choosing DXC Technology to receive the award: "The company offers multiple caregiving resources. Torchlight Parenting & Caregiving,  a product of LifeSpeak Inc., provides real-time access to strategies and solutions related to the everyday needs and challenges of caring for children and elderly family members, and Bright Horizons helps employees find in-home resources for care. Plus, DXC works with employees to develop long-term planning for caregiving and retirement.
According to Liz O'Donnell, founder of Working Daughter, "The companies on this list understand that supporting working caregivers is a business imperative."
DXC Technology's selection affirms its dedication to empowering caregivers through innovative, multi-faceted support programs, policies, and a culture that actively supports caregivers of all kinds.
Empowering working caregivers with Torchlight Parenting and Caregiving
As a leading virtual caregiving solution, Torchlight plays an integral role in supporting DXC Technology's global workforce. With more than 130,000 employees dispersed worldwide, DXC Technology recognized the need to partner with an innovative program to empower staff to effectively manage caregiving duties remotely or in hybrid arrangements.
The rise of remote and flexible work environments has also come with new realities for caregivers. Away from office settings, the boundaries between work and care responsibilities become blurred, with less dedicated respite time. So DXC Technology sought out a valued partner like Torchlight that could offer immediate, personalized assistance to their caregivers wherever responsibilities intersected.
Torchlight provides 24/7 compassionate guidance through virtual coaching sessions, educational articles, and an online community. This accessible support network helps DXC Technology employees successfully navigate duties across multiple domains. Whether seeking late-night advice or quick tips while mobile, Torchlight offers a specialized wellness resource for those balancing caregiving and work responsibilities.
A holistic approach to wellbeing, planning, and culture
DXC Technology takes a comprehensive, multi-faceted approach to supporting caregiver wellbeing. They complement the Torchlight resource with other progressive wellness benefits such as health coaching with Virgin Pulse, and financial advising. They continually assess emerging needs to ensure evolving support, collaborating closely with employees to establish long-term care and retirement plans, enabling caregivers to address future responsibilities proactively. Furthermore, they offer flexible schedules, emergency backup care, eldercare referrals, and paid leave, providing essential flexibility for employee caregivers.
Beyond policies, DXC Technology fosters an inclusive culture where caregiving roles are respected rather than marginalized. Leadership training teaches managing challenges with empathy, while continual feedback improves offerings. More than fulfilling basic needs, this environment empowers caregivers through an authentic understanding of their motivations and barriers to thriving at both work and home.
Setting the standard for caregiver support
DXC Technology exemplifies leadership in championing caregivers through compassionate, evidence-based support. Their recognition as a progressive workplace for employee caregivers, as demonstrated by the Working Daughters award, is an inspiring example of how organizations can thrive while supporting and prioritizing caregivers in the workplace.
As caregiving needs continue to grow worldwide, DXC Technology provides a model for fostering an inclusive culture that values employees' diverse life roles and caregiving responsibilities. By partnering with innovative solutions like Torchlight, they prioritize caregiver wellbeing through compassionate policies and empathy. This empowers employees to effectively manage caregiving responsibilities, maintain loyalty, seamlessly integrate work and personal life, and realize their full potential.
DXC Technology illuminates a path for other organizations seeking to retain diverse talent and achieve success by championing caregiver wellbeing through comprehensive benefits, strong leadership, progressive policies, and a supportive corporate culture.
Set working caregivers up for success
LifeSpeak Inc.'s holistic suite of wellbeing solutions, including Torchlight Parenting & Caregiving, can foster improved mental, physical, and family wellbeing for your organization's working caregivers. Request a demo today.